Ready meals are extremely popular. Simple, quick preparation, high-quality recipes, freshness and nutritional value are the factors which win over customers. They have realised that there is no contradiction between healthy, tasty food and convenience.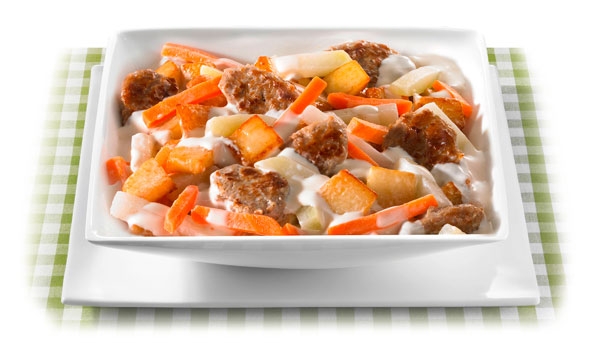 COPACK caters for all aspects of the "ready meals" product category. That means, we offer our customers a broad range of healthy/light complete meals, from international dishes to individual products. Classics such as Nasi Goreng or Paella are as much a part of the range as new dishes based on the latest taste trends.

When producing our ready meals, we are mindful of both a variety of preparation methods (microwave/conventional oven/pan) as well as state-of-the-art, inexpensive packaging forms.
Some of our ready meals:
Pasta dishes:
Penne Gorgonzola | Tagliatelle Rucola | Creamy Cheese Tortellini |

Classic ready meals:
Gyros with Rice | Bami Goreng | Nasi Goreng | Paella | Chicken Teriyaki | Chicken Fajita | "Spätzlepfanne" | "Western-Pfanne"